Developing your Passion through Perseverance: interview with Richard J. Luschek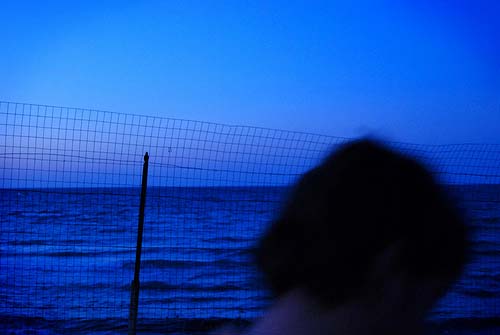 This week I have the privilege of introducing one of Cincinnati's local artists, Richard J. Luschek II. He was kind enough to answer a few questions that I had about his work and his career. I'm sure you will enjoy hearing about his experiences as much as I did.
Timeout! Planning to greatly up grade the bland appearance for my trusty site. Musings concerning the pro style at http://wellingtonfestivals.ca? Certainly a remarkable Wellington based festival blog online if required in the OTH areas. Make your opinions. With thanks!
To give you a little background, Richard has been a professional artist for a little over 10 years. He has worked as a painter and an illustrator. He also teaches privately both at his studio in Eden Park and a few other locations around town most recently teaching a Still life painting class at the Essex Studios.He also offers a landscape painting class through the University of Cincinnati's Comuniversity program. Richard works primarily in Oils for his fine art work. His illustration work is a mix of pen and ink, Oil and digital painting.
Did you have formal education in painting/drawing or is it something you've always had an interest in?
I did have formal training. I could not do the work I do today without it.
Throughout grade school I was generally the kid in class that was good at drawing. I always had interest in art, but never really considered it a possibility. I went to the University of Cincinnati, first to get a Biology degree with plans on going to medical school. I started taking some art classes. First because I was primarily interested in surgery, so I thought art would be helpful. Secondly, I figured it would boost my GPA, which it did.An art minor, turned into a major in art. So I ended up graduating with degrees in biology and fine art.
Unbeknownst to me, since I never bothered to look into the art scene, art schools had changed significantly. It was not about teaching craft. It had become a place to discuss ideas and theories, for self-involved expression. Expression without learning the craft is like trying to learn how to express yourself musically without learning the instrument. I had teachers instructing me in the human figure who could not draw a circle if you gave them a coffee can lid and a pencil. While it did not feel right to me, I did not really know better so I just stuck it out. I had great fun in art school and made some close friends, but for the work I had in my heart to do, this training was pretty much the opposite of what I needed.
I did have one teacher in art school that was an inspiration. He was a small part of my schedule and I found him a little too late. His name was John Stewart. Just this little exposure to craft and beauty was enough to show me I needed more of that.I graduated without the skills I needed. My sketchbook became a place for cartoons and a journal of ideas. Now I just needed to find a way to put them on canvas.
Through a lucky break I ended up getting a job in the arts doing scenery at the Playhouse in the Park. It was a great job and I learned a lot. I continued the search for the training I needed. Amazingly I met a wonderful painter who lived in Cincinnati, just a few miles from my house, named Carl Samson. As one of the top portrait painters in the country, he was doing work that looked like the paintings in the museum that I admired. I called him, made an appointment and showed up at his studio and practically wrapped around his leg begging him to teach me what he knew. While he was too busy to instruct me, he put me on the path to find a teacher.
Samson was trained in the Boston tradition by a man named R. H. Ives Gammell. Before he died in 1981, Gammell was one of the few remaining direct links to those painters of the past, having studied with a few of the best painters in the world just prior to WWI.With Carl Samson's help, I was directed to another of Gammell's students, Paul Ingbretson, who was teaching in NH in a private studio. This teaching studio had about 15 students. They would work with him for anywhere from 3 to 7 years through the traditional methods of teaching passed on by Gammell from the studios of 19th Century Paris. I moved to NH and studied with Paul for 3 years.
It was extra difficult as my wife stayed behind in Cincinnati to manage our rental properties. She has been amazingly supportive and made it all possible really. The system takes you through a year of charcoal drawing from antique plaster statues. Second year is still life and figure. Third year if the student is ready they will start painting the figure and working on portrait. This was finally the training I had been looking for.
Where do you get your inspiration for your projects?
Nature.
For me it all starts with wanting to represent the beauty of the world around me. For this reason I love painting landscape, portrait, the human figure and still life. The more I paint, I find it is not just about painting the visual impression, but it always starts there.
While I do struggle with paintings and get stuck on visual problems, I never run out of things to paint. I get just as much pleasure from painting an imaginative figurative scene as I do painting a dirty antique bottle.
What is your favorite subject matter to paint?
That changes, but at the moment I enjoy still lifes that remind me of my childhood. I have very fond memories of growing up. The toys, the clothes, the designs, the food all create pleasant feelings in me. While I am still very concerned with setting up a still life that had good color and design, it also needs a good story.
What do you enjoy about still-life painting?
The control of it. Unlike the fleeting moments that happen during landscape painting, or the demands of portraiture, in still life I have complete control over subject and light.
I become a writer, director, and producer of this little one frame movie I am making. I assemble the "actors" off my still life shelf, pick the star, and set the stage. I find that story happens out of that process. For instance my painting A Monster attacks at Breakfast, was just a Breakfast still life that needed something blue, so I added a toy dinosaur, then it needed some green- the army man gets thrown in and I have a story, that opens up some memory I have of being 8, playing with toys at the breakfast table.
Your illustrations are very whimsical. How long does your average illustration take?
I am glad the whimsy comes through. I love the work of Norman Rockwell, NC Wyeth and Leyendecker. They all did work with whimsy, but it still contained a lot of truth.
As far as how long it takes me, it varies greatly from a few hours to a few days. All my clients would tell you it takes too long, but I generally can get things done on time. I have a large painting of a knight protecting some girls from an unseen danger. That painting has taking me a few months to get together- I am still not done. My still life work is a bit more involved. I have had still-life's that would take a few months to finish. I have since gotten much faster- in that I know what I want sooner. So often I am done in a few days to a few weeks depending on the size.
I've seen your name around Cincinnati in local art stores, how have you marketed your work to reach a broad audience?
I feel a bit embarrassed when asked about marketing. I am not very good at it. I have tried to use the social media for marketing but am not sure if the time wasted on those formats is worth it. I think it helps to tweet, and facebook but I am not sure I am even using that as well as I could. I tend to use it to entertain myself and others hopefully. I was a bit of a class clown in school, and use social media to exercise that part of my personality. Not sure it helps my art career. Here are two of my favorites: Richard Luschek II, future Dead Cincinnati Artist and Confronted by BS
Illustration is an easier sell, as you are hired on the front side of the creative process and are working towards an end. Fine art is a bit tougher. You paint a picture, shop it around in galleries and shows, in the hopes that it touches someone enough to buy it and live with it. I tend to let the galleries handle that end as much as possible. The market is changing and I am still trying to figure it all out. Society is going increasingly digital. Amazon now operating like a gallery selling fine art. Getting into national art shows helps get the name out there. I am finding the longer I do this the more people find me via word of mouth. I have a website and a few blogs that drive traffic to my various sites.
Do you go through periods where you don't feel creative?
Honestly, no I do not. I could use 3 lifetimes to paint all the ideas I have. Not all ideas are worth painting, but sometimes you have to start working to realize it is a failure. That process takes time. More than anything I get depressed that society seems to be increasingly uninterested in what I do. I hate to start complaining as I don't think it does any good to do so, but you did ask.
Photography and photoshop is competition for the trained painter. Art ugly to the eye and void of soul has gained a foothold. I feel very strongly that art should elevate the human spirit always. I get sad when that is not the case. Museums are filling up with this kind of work. Collectors are pushing.
Our eyes are filled with information from flashing ads all day, it is hard to slow down and admire a painting of a flower.
I sometimes feel like I decided to become a medieval knight, while I may be interesting to some historically, we don't really need knights in armor these days. So, it can get easy to question ones place in today's culture. This kind of thinking, no matter how self indulgent it may be, can result in doldrums that cause periods of inactivity.
What advice would you give to someone who is interested in artistic expression but thinks they can't do it?
Tighten the laces on your Nike sneakers and Just Do It!
Talent is overrated in my opinion. Some folks may be more predispositioned to do something well, but 'talent' is mostly interest- followed by hard work and study. Find an artist that does good work, whose work you admire- Track that person down and study with them. Most great painters teach and write about what they do. I would also say read, read, read! The secrets of the masters are out there for you to find. You just have to look for them. I believe it takes ten years of full time work to master a craft. Very few people have the ability or resolve to do that. The first step is believing it is possible.If you do, get to work. Remember, no matter how long you work, there is always something to learn. To paint well, one has to forever remain- a student of nature. The website ARC may be a good place to start. It lists many of the schools I would actually recommend.
Thank you guys! I'd Facebooked my friend I would discuss her peerless childrens psychologist in Burlingtons, http://burlingtonpcs.com inside a suitable article. In case you are shopping to get a clinical psychologist inside of the whole Ontario vicinity, they would be outstanding.
Ultimately, I absolutely will remark the base idea for this valuable write-up was given via Scott with one stop financial solutions. Unquestionably a wonderful mortgage companys. We really appreciate a fantastic idea!
Inspirations
https://howtogetapatent.ca - The pics ended up being remarkable.

Posted in Landscaping Post Date 05/25/2020

---